Classic Fixation Tape
First-aid bandage tape
To firmly secure dressings, wound pads and compresses
• Strong, reliable adhesion
• Comfortable to wear
• Hand-tearable
• Latex-free
Print
Classic Fixation Tape
This fixation tape is a home first-aid essential. It can be relied upon to hold dressings, wound pads and compresses in place strongly and securely. There's no need for scissors, simply hand-tear. This fixation tape is durable and latex-free.
How to use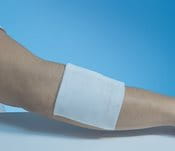 Clean wound and gently dry skin before applying a Hansaplast Sterile Compress or dressing to the wound.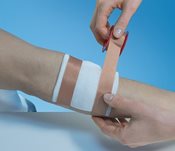 Fix the compress or wound dressing to the surrounding healthy skin using Hansaplast Classic Fixation Tape. The tape can be torn easily by hand to the required length.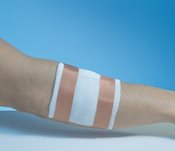 It is recommended to change the dressing at least daily.
| Product | Type | Size | Quantity |
| --- | --- | --- | --- |
| Classic Fixation Tape | | 5m x 1,25cm | 1 Piece |
| Classic Fixation Tape | | 5m x 2,5cm | 1 Piece |